The selected participants in 2022 are
– Luciana Morelli (voice) AR
– Caroline Ferrara (voice) CH
– Ella Burkhardt (voice) SE
– Isabella Bleisch (sax) CH
– Manon Mullener (piano) CH
– Anna Regina Kalk (guitar) EE
---
Luciana Morelli (voice)
Argentinia/Switzerland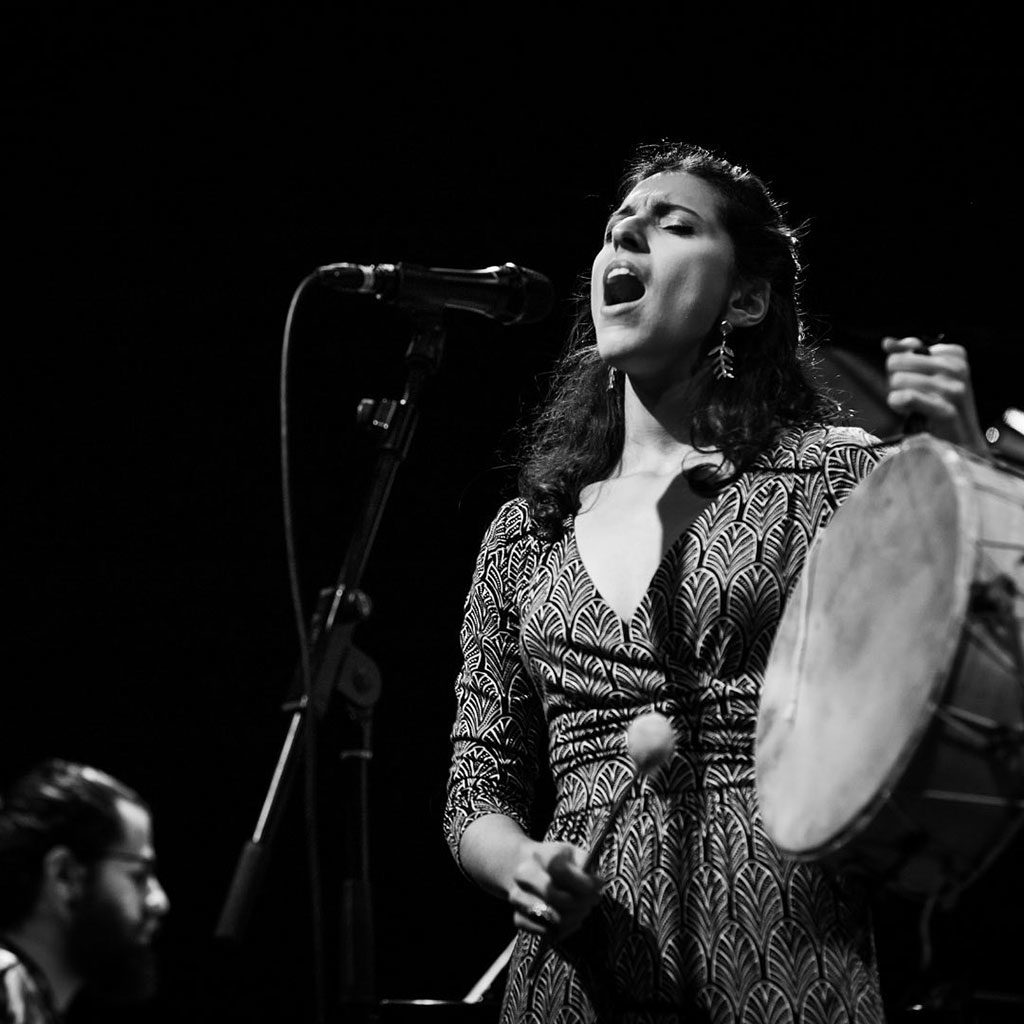 Singer Luciana Morelli, born in Argentina in 1990, first studied in Buenos Aires and received a diploma as a Professor of Combined Arts (University of Buenos Aires). For several years Morelli lives in Basel. She successfully completed her vocal studies there at the Jazzcampus Basel and is currently doing currently pursuing a 2nd master's degree in composition in Basel. Morelli combines with ease percussion and the Argentinean song genre. She produced in Buenos Aires for 4 years an audiovisual show between jazz and cinema at the Bebop Club, one of the most famous jazz clubs in Argentina. In 2021 she recorded her first CD with her Swiss band.
---
Caroline Ferrara (voice)
Switzerland
Dis, quand reviendras tu (Barbara)
Singer Caroline Ferrara, born 1997 in Switzerland, likes to discover gems in the Great American Songbook and any music that thrives on good storytelling. Songwriter and Tom Waits fan. Loves French chanson and British jazz. Studying since 2020 at the Zurich University of the Arts, Zurich – MA Jazz major with Anne Czichowsky, 2020. Completed an Erasmus-semester at the Royal Welsh College of Music and Drama in the main subject with Nia Lynn & Brigitte Beraha from September to December 2021.
---
Ella Burkhardt (voice)
Sweden/The Netherlands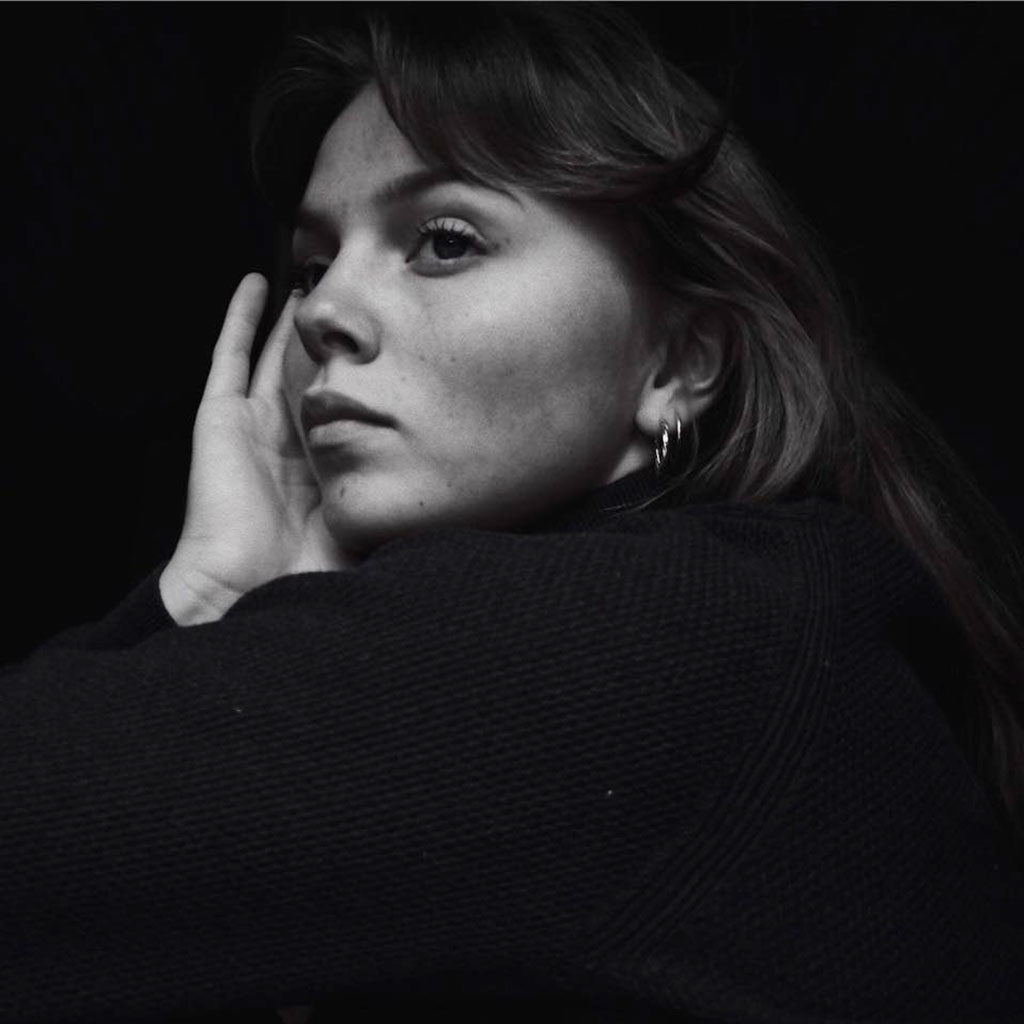 Ella Burkhardt sendet musikalische Grüße!
Singer Ella Burkhardt, born 2001 in Sweden/Germany, studies jazz singing in Maastricht, in the Netherlands. She playfully combines jazz, soul and pop. She also plays piano and guitar. In 2021 she received an invitation to perform at the famous jazz festival Jazz Baltica with Arte recording.
---
Isabella Bleisch (saxophone)
Switzerland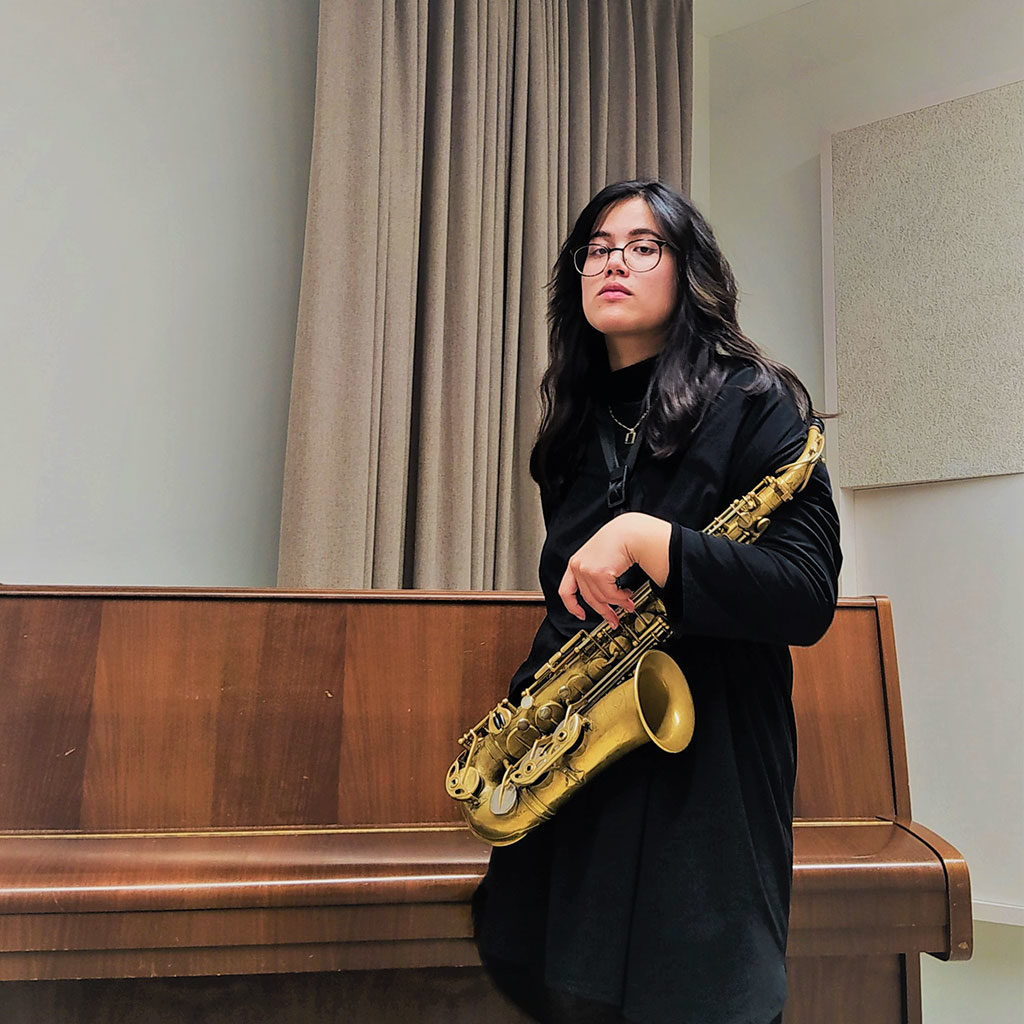 Workshopkonzerte Jazz John Zorn Sax Solo
Saxophonist Isabella Bleisch, born 1999 in Switzerland, studies at the Jazzhochschule HSLU in Lucerne. She plays in various jazz ensembles, and also in symphony orchestras, as well as in several big bands. In 2021 she recorded her first CD with the band Open Box. Currently she is rehearsing with two musicians on new compositions. She plays saxophone and sings in this project called Ama Anna.
---
Manon Mullener (piano)
Switzerland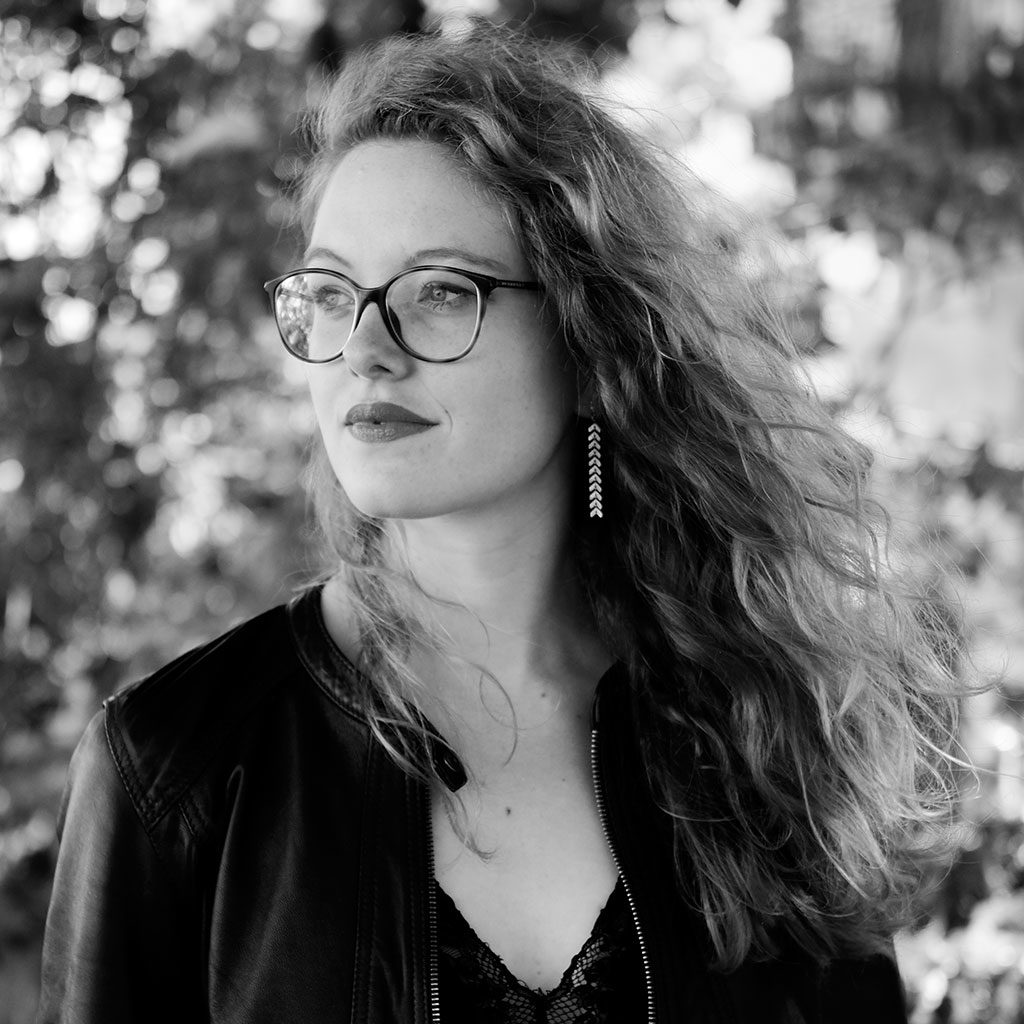 Pianist Manon Mullener, born 1997 in Switzerland, studies jazz at the Bern University of the Arts with Colin Vallon. She focuses on Latin jazz and lived in Cuba for a year. She plays in various projects, leading her duo with pianist Cesar Correa, among others. A big tour in Peru was postponed by Covid. CD recording autumn 2022 is pending. She is also committed to and leads the youth jazz orchestra of Fribourg.
---
Anna Regina Kalk (guitar)
Estonia/Switzerland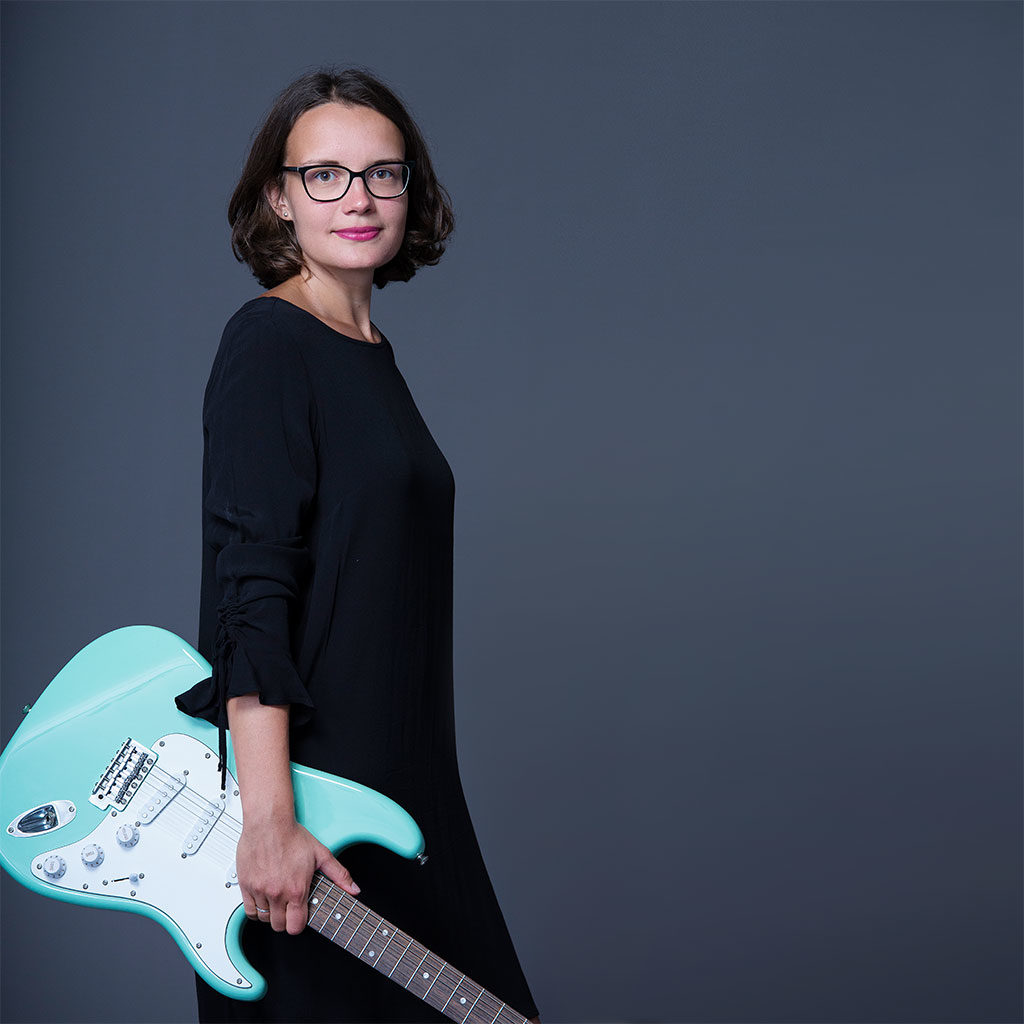 Guitarist Anna Regina Kalk, born 1993 in Estonia, first studied in Estonia at the Music College, after that she then completed her bachelor's degree in Weimar at the Franz Liszt Academy of Music, and since 2021 she has been Kalk is doing her master's in Bern at the Jazzhochschule HKB. She will record her first album in Switzerland in the summer of 2022.