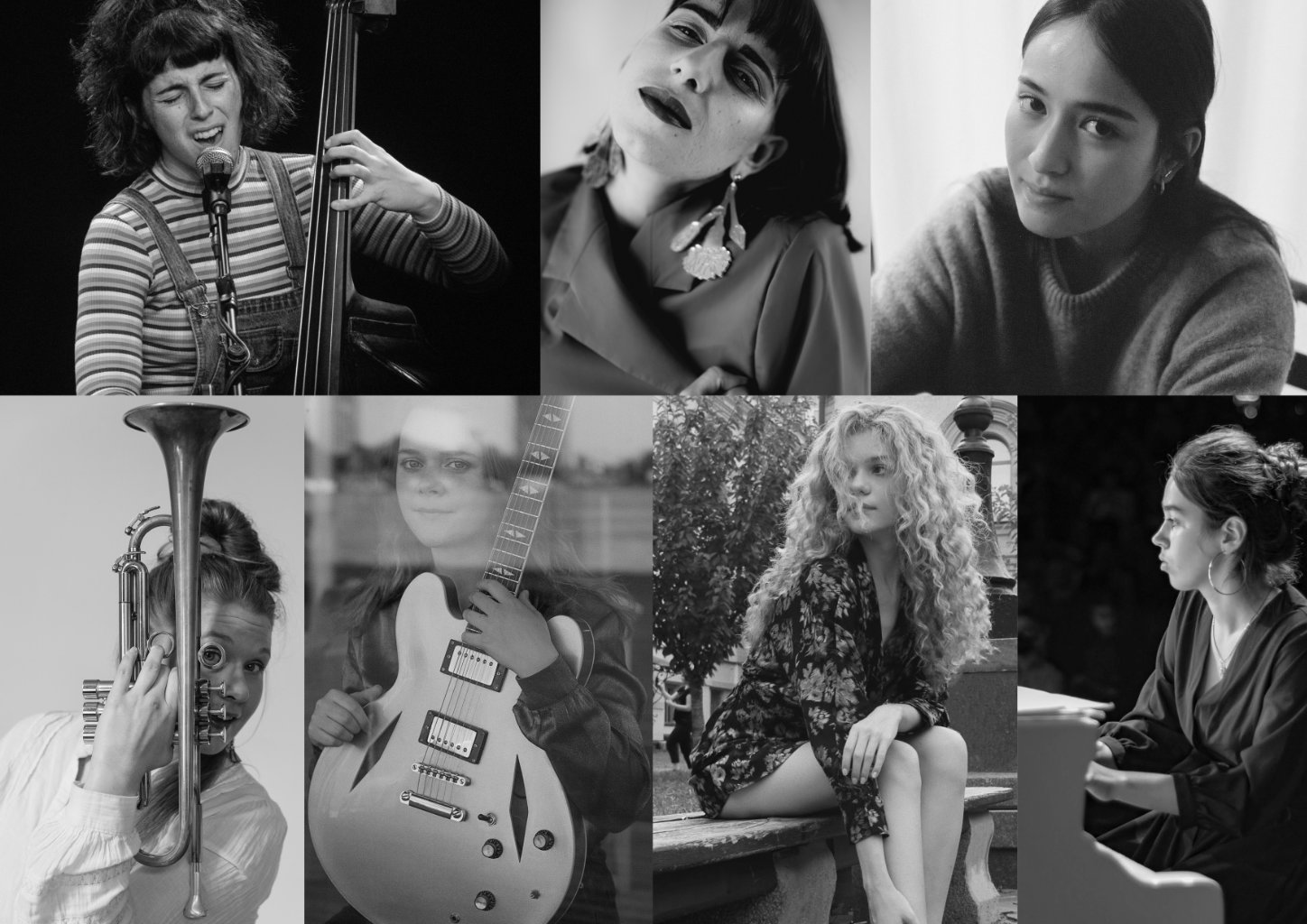 Music Business Workshops
Are you looking for support in the music business? Are you a female jazz musician and would like to play concerts? The sixth SOFIA Music Business Workshops will take place in Zurich from 30 May to 4 June 2023. Female musicians from Switzerland, Slovenia, Finland, Latvia und der Ukraine will take part. You too have the opportunity to be there as a listener.
About SOFIA
SOFIA stands up for women in jazz. Every two years, intensive workshops on music business are held in Zurich. Networking, jamming, playing concerts and learning a lot about the business.
Participants
The selected participants in 2023 are:
– Catherine Tang (piano), CH
– Ana Čop (voice), SI/CH
– Ella Zirina (guitar), LV/NL
– Kirsi-Marja "Kiki" Harju (trumpet), FI/NL
– Louise Knobil (bass), CH
– Sonya Sytnik (voice), UA/CH
– Sonya Chernysh (piano), UA/CH
Crew and partners
The founder and director of SOFIA is the jazz musician Nicole Johänntgen.